King of Glory Cross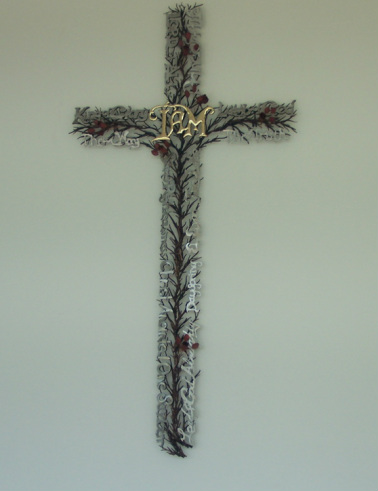 8 feet high- Custom designed for Gyung Huang Garden Presbyterian Church in Columbia, MD.
This cross highlights various names of God. One unique feature of this piece is the nail vine structure that is built into the center portion of the cross.

---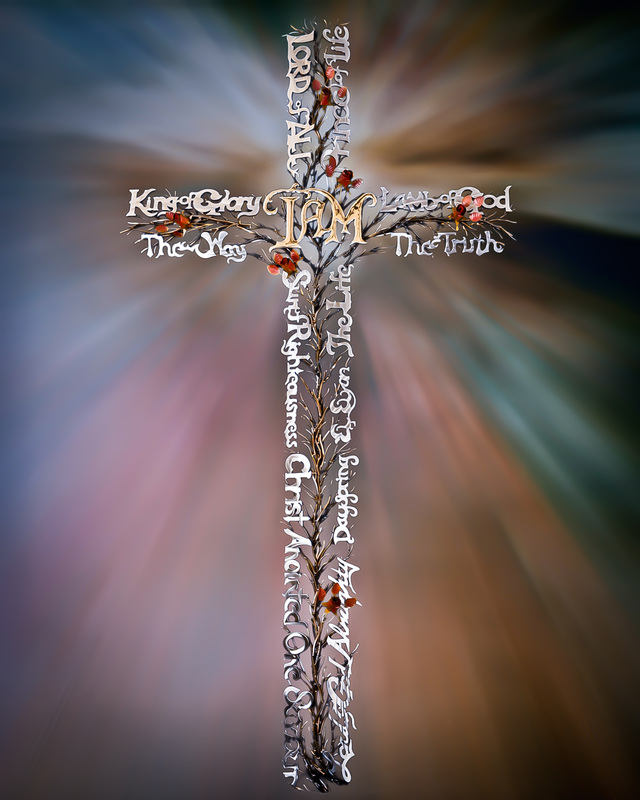 It's All About Jesus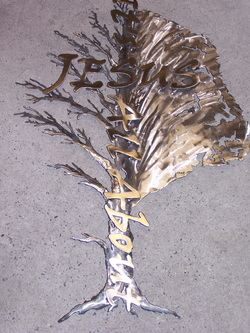 This piece was custom built for Abundant Life Baptist Church in Blue Bell, PA.
It's a replica of the church Logo.

---
St. Paul's Church Elizabethtown




9 feet high - This cross was a custom design for St. Paul's Church in Elizabethtown, PA. The challenge was to use an existing wooden cross and overlay it with 46 different Names of God. A unique feature of this piece is the contrast betweeen the wooden beams and the stainless steel Names of God.


---

Processional Cross


The cross is 15 inches high and was custom designed for Sommerset Anglican Church. It features the Hebrew names of God. The names are bronze plated.


---